Are you eager to get to know Hamburg better, to understand its true character and to discover some nice green corners right in the city centre? Now you have a unique opportunity to discover the city from a different perspective – by exploring its natural world with a Hamburg nature walking tour.
The natural world of a city can be surprisingly rich if people give it space. Fortunately, Hamburg is a great example of that! During the nature walk, you will learn how nature can fit into the urban space – from parks to semi-wilderness areas and to nature reserves full of life, colours, sounds and movements. Even freestanding trees along the streets can be a whole world of wildlife which I invite you to explore!
What to expect
We start our guided tour at one of the city's most famous parks, the Stadtpark. First, we'll take a walk through the cosy, shady streets of Winterhude to see what practices help to make the urban space more nature-friendly. Then, we'll have a look at the picturesque Alster River, talk about water resources and climate, about our feathered and furry neighbours, and about possible ways to contribute to their conservation. Finally, we will end the tour – without leaving the city centre – in an actual nature reserve, Eppendorfer Moor.
The tour explores three basic aspects:
What shapes the appearance of the city, and what factors have influenced its landscape?
How do we humans interact with this environment?
And, of course, one of the main aims of the tour is to get a feel for Hamburg's "living nature", to enjoy it and understand it a bit better.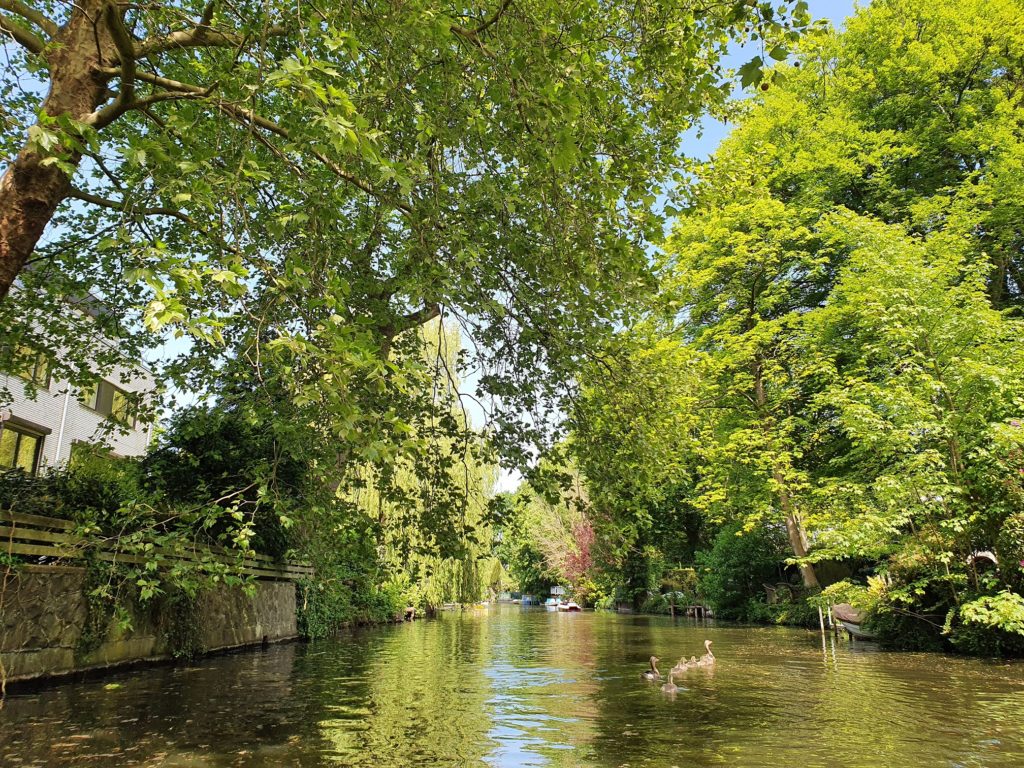 No matter if you are a local or a visitor, this unique insight into Hamburg's natural features will perfectly complement your knowledge of the city's historical and cultural background. At the same time, this tour will help you better understand the modern challenges of nature conservation.
Preparing for your tour
I am happy to offer you an individual tour in English. The costs vary depending on the group size. I usually offer the tour on the weekends and recommend to choose mornings or early afternoon hours so that we can enjoy quieter environment and less crowded streets.
The meeting point is U-Bahn station Borgweg. The tour lasts 2.5 to 3 hours.

To register for the tour please use the registration form below.
You can check my other tours here.
Join me for the Hamburg nature walking tour!
To register for the tour, please submit the form below or reach out with any questions!